CUSTOM MADE CHAINS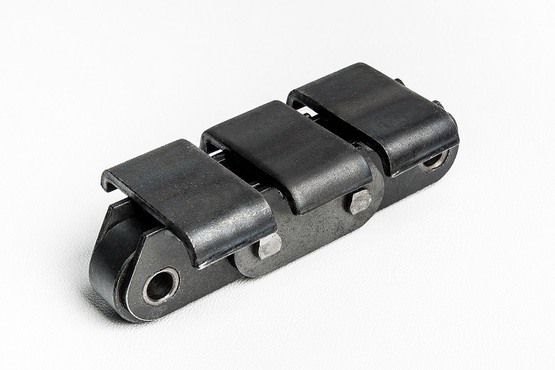 As Makelsan Chain, we provide the most appropriate designs and products for different applications, by combining our engineering expertise for decades with innovative ideas. By following the sectoral developments, we design custom made chains for the specific needs of our customers.
Custom Made Chains
The chains in our product portfolio have a wide range of applications and are therefore designed and used in machine and plant construction not only as drive and sprocket chains, but also as transfer, lifting and conveyor chains. It is frequently used in special applications by attaching different attachments to the chain, especially when used for transfer purposes in the production line.
With appropriate attachments, our chains offer special functions and provide manufacturers with ease of use and freedom of design.
We design a wide range of custom chains, combining drilled and bent parts, machined parts, welded constructions, plastic parts and springs, and standard units at precisely specified distances to the chain.
Our Custom Made Chains Production
Two titles stand out in our custom made chains production. The first of these is the renewal of the existing production line and the replacement of chains. In this case, we examine the current system of our customer, create the technical drawings of the chain and sprocket in the system, then start production after the customer's approval.
We also take into account the sprocket, as it has a decisive influence on the functionality and service life of the chain.
Another situation is the installation of a new line. It is very important to identify the needs here. Considering factors such as the type of load to be transported, operating speed, and transport distance, the most suitable chain is drawn and submitted to our customer for approval.
To examine the examples of the custom made chains we produce and for more detailed information you can review the "MAKELSAN CUSTOM MADE CHAINS CATALOGUE".
FAQ
Makelsan has designed and manufactured made-to-order sprockets since more than 40 years.
To contact us, you can fill out the request form or call us.
Tel : +90 232 479 26 99