Chain Sprocket Manufacturer
Chain Sprocket Manufacturer
As Makelsan Chain, we can provide the conveyor chain and sprocket system that our customers need as a complete set.
Special Sprockets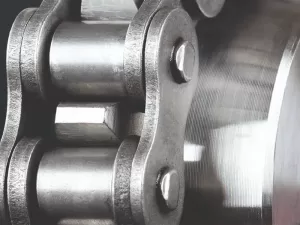 With this we provide our customers;
Full guarantee regarding the operability of the chain sprocket system
Cost and time advantage by buying from a single supplier
The advantage of easy and quick intervention in the event of a possible error
Sprockets are one of the most important elements determining the life and the ability of the chain system. For this reason, as Makelsan Chain we also produce sprockets that correspond to all the chains in our production portfolio so that the system can operate correctly. We tailor our products according to the samples or technical drawings our customers send us according to their needs.

We use our high quality materials to temper the teeth of our sprockets and further induction harden them.
If desired we can galvanize, oxidize our sprockets, or coat with nickel or zinc.