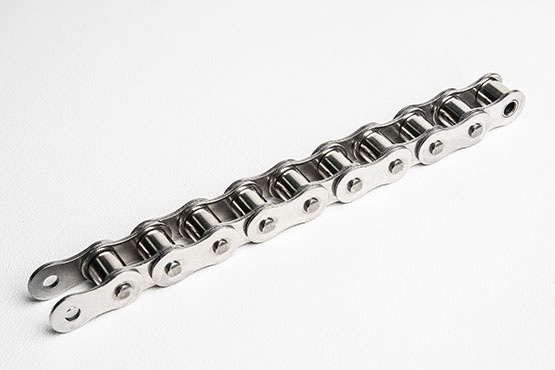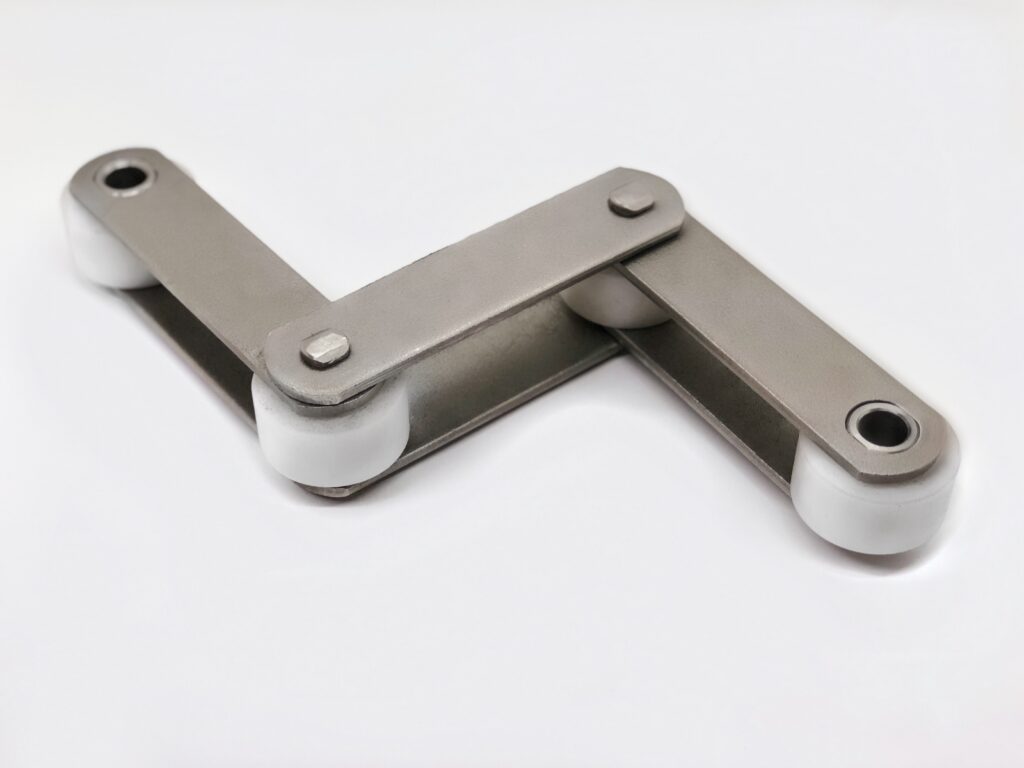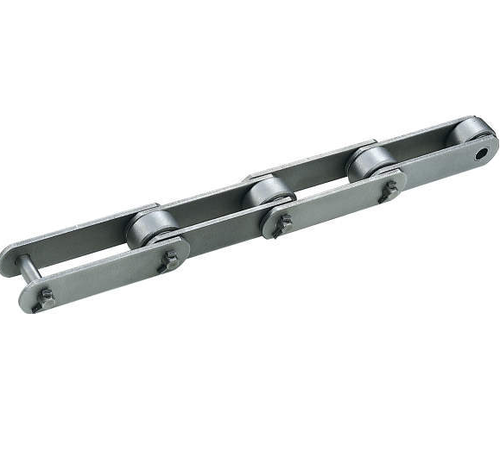 What Is Stainless Steel Chain?
Stainless steel roller chains have been used for years to transfer power in heavy industry applications in the manufacturing and agricultural sectors. Stainless steel chain is highly valued for its ability to perform in the harshest environments for many years. Having the right chain for every manufacturing component can help reduce costly equipment failure sand is critical to success. Stainless steel roller chains are often used where corrosion is likely. In the sescenarios, having a stainless steel chain is invaluable as it provides structural integrity and withstands environmental stresses over a long period of time.
The reason why stainless steel is called a non-rusting steel alloy is that the probability of rusting compared to other steel alloys is much lower, with stainless steel chains there is no rusting feeling, and they have a bright appearance. But that does not mean they will not rust forever; since everything has a lifespan all metals will eventually rust.
MAKELSAN Stainless Steel chain is produced from high quality materials therefore they can be called corrosion resistant. They perform extremely well in acidic and alkaline environments, where direct contact with food is important, the chain will be exposed to water and very high or very low temperatures (40° to +400°C).
– Where Are Stainless Steel Chains Used?
Stainless steel chains are widely used in a wide variety of applications where it is important to have a clean and corrosion-free chain that can handle the difficulties of extreme hot and cold environments. Some of the industries that use stainless steel chain are:
Agricultural and agricultural operations where food will come into contact with the chains. Stainless steel is the correct choice for these applications.
It is used in extremely low temperature applications. Stainless steel chains are used in this area, as the chains will not become brittle even at the most extreme cold temperatures.
Food-based conveyors or hospital situations are an ideal use of stainless steel chains because of the chains' ability to keep a clean surface. Stainless steel requires very little maintenance and the material is fully recyclable.
In places where chains are visible stainless steel chain is preferred because of the shiny and clean finish on the chains. The appearance is bright and modern and allows for easy cleaning.
Pure water environments are ideal for stainless steel, especially in low alloy grades. This refers to water and wastewater treatment plants where chains may need to meet special requirements for long-term use in water.
– Stainless Steel Chains Products
Stainless steel chains are mainly used in the food and beverage industry or in industries where chains need to be cleaned regularly. The type of chain needed varies according to the industrial region. In some cases a special chain may be required. You can get information by contacting our company for a special stainlesssteel chain.
The following are examples of the stainless steel chains we produce;
– Heavy Duty Stainless Steel Chains
By using thicker side plates heavy duty stainless steel chains have increased strength and fatigue resistance of a roller chain, and they also have reduced stretching and wear that happens over time.
– Stainless Steel Chain Price
When asking for stainless steel chain price; please specify the chain dimensions, materials and grade of stainless steel together with the chain length, installation position and configuration of attachments. Please contact us to request for quotation.
You can review the "MAKELSAN SPECIAL CHAIN CATALOG" to examine the examples of the stainless steel chains we produce and for more detailed information
FAQ
Stainless steel chains are mainly used in the food and beverage industry or in applications where chains need to be cleaned regularly. The materials used in MAKELSAN chains enable them to be used in acidicor alkaline environments. Always make sure that the chemicals used in the cleaning materials are compatible with the stainless steel material.
Some stainless steel chains are completely dry-running. .They require no lubrication by using high-performance plastic friction bearing in the articulated link of the chain. Most stainless steel chains do require a prelubrication.
Using H1 lubricants is also common for stainless steel chains; which are food grade lubricants used in the food and beverage industry, a specific lubricant that is acceptable for incidental food contact and can be used in food processing areas.
The lifespan of a stainless steel chain depends on numerous factors ; the working conditions ;whether the environment is acidic, dusty or abrasive , the temperature (is it loo low or too high?) and etc. Stainless steels corrode when exposed to damaging chemicals, saline, grease, moisture, or heat for prolonged periods of time.
Maintenance and cleaning must be done reglarly to maintain a long life for stainless steel chains ;